New anti-gay law: Tosyn Bucknor vows to relocate from Nigeria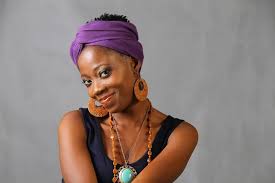 Media personality, Tosyn Bucknor has vowed to relocate from Nigeria over the new anti-gay law.
Tosyn made his position known on her Facebook page.
Recall that President Jonathan signed a bill that criminalizes same-sex relationships and gay rights groups in Nigeria, thus defying pressure from western governments to respect gay and lesbian rights.
The bill, which contains penalties of up to 14 years in prison, bans every gay marriage, same-sex "amorous relationships" and membership of gay rights groups.
Reacting to the development, the top OAP took to her Facebook page saying, "There is no way me I am not relocating from Nigeria sha. Even if I braved through no power, bad roads, insecurity and all, this bill against consenting adults' sexual behaviour is just pathetic, discriminatory and hypocritical. And to make it worse, then they even criminalise Gay Rights' Groups. Congrats Nigeria, you always make me ashamed of you," she said.
 A few other artistes have reacted to the new law. See their tweets below: