MI, Kelly Hansome end five-year dispute
Music stars, Kelly Handsome and M.I who have been engaged in a five-year old dispute performed together on stage during the CARNIRIV festival late last year.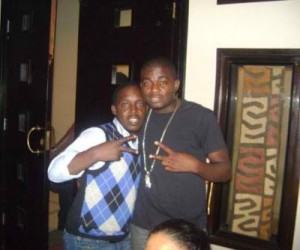 According to reports, Kelly Handsome reached out to M.I and made peace with him.You will recall that trouble started between the duo when Kelly Handsome dissed rapper M.I in one of his tracks 'Maga don pay' several years ago.
This resulted in an exchange of hate tracks between Kelly and M.I
The two musicians are now friends!