I don't care what people say about my marriage – Aremu Afolayan
Yoruba movie actor, Aremu Afolayan, has said he doesn't care what people say about his marriage.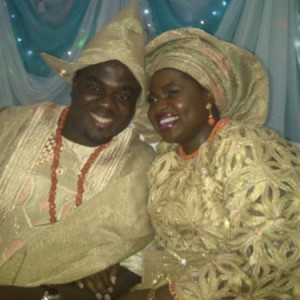 The Afolayan brother who got married weeks ago told PUNCH thus:
"People will always say what they want to say. I am not perturbed in any way. I don't care. If I had married a top politician's daughter, I am sure you will not be talking to me. My wife's family is not rich let alone my wife. I got married to somebody I wanted to get married to and not because of her wealth. I don't know why people say all they want to say."
He further denied reports that his brothers were missing at the wedding.
He said, "I wonder how anybody would say my marriage was secret.  Some people went ahead to say that my brother (Kunle) was not at the wedding but he was there. Anyway, I am not ready for them. When I am ready, I will let you know"