I'll protect my marriage with my last blood — Sola Kosoko
 Actress and daughter of veteran actor Jide Kosoko, Adesola Kosoko-Abino in a recent interview with Tribune, talked about her life, career and marriage.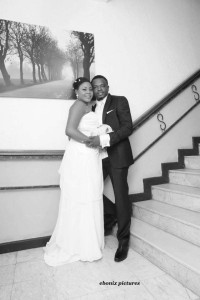 On how her dad has influenced her career, she said: "He has influenced my career a great deal. When I started, I didn't have a phone. Producers would always call my daddy whenever there was a job for me. He was like my manager. I wouldn't have gotten ahead in this industry without him, honestly. He has been very supportive in every aspect of my career".
On her marital life, the 32-year-old actress said, "Beautiful! I'm enjoying it. I don't ever… Let me emphasise it: I don't ever, ever want to leave my marriage for anything. That simply means that if anything wants to come between my marriage and me, I would fight with the last drop of my blood. However, "man proposes God disposes." Everybody wants the best, but sometimes, life could turn out badly for some. I pray that God preserves my marriage."
On her take on failed marriages in Nollywood, she said, "Well, like I said earlier, I don't pray that my marriage should fail; but man proposes, God disposes. It might be my wish to have a car, while God intends for me to have a jet, and vice versa. What I am saying is that God knows best. I don't want to believe that any married woman wishes that her marriage should fail; neither would any man marry with the intention of dissolving his marriage.
Defending the subtitling error in most Yoruba movies, Sola said: "Some of these mistakes are not from the person who subtitled them. They are, most times, typographical errors. When I did my first movie, I saw the subtitling myself from A to Z. It was fine. But after typing sometimes, we don't take time to correct them. I just finished working on a film project. It will soon hit the market. I have watched it over and over again, and I am still going to watch it again. As you watch, you will always see something to correct. So, I just want to see the subtitling thing as one of the mistakes we make. You must have gone to school either to study English Language or Yoruba or Linguistics before we hire you to subtitle for us. English is not our language; one must learn it. We may not require a person to have a BSc. in Yoruba to speak Yoruba well enough, but English is very important in subtitling".