Controversy trails pictures of P-Square in gold-plated house [PHOTOS]
"So, this is what our public officers use public funds for? To enrich their pockets on things they will leave behind when they die. Yet they say if they revamp the tertiary education sector, they will go bankrupt? Ok O! God is watching. You will only be remembered by what you have done."
This was a comment of an angry Nigerian when the pictures of music stars, Peter and Paul Okoye of the P Square fame in a gold plated house hit the social media.
Peter Okoye took to his Instagram page to post some pictures of him and his brother in a stunning sitting and dining rooms allegedly belonging to a top government official in Rivers state shortly after attending the interment of Patience Jonathan's mum in Okrika, Rivers State.
It was gathered that the Okoye brothers were lodged in the attention catching mansion during their stay in the Garden City.
The pictures, which generated media frenzy during the weekend, were highly condemned by Nigerians who lambasted politicians for wasting pubic funds on material things that would fade away.
Many want the owner arrested while some lambasted the musical stars for posting such pictures online.
DailyPost monitored the feelings of Nigerians online and brings you the excerpts.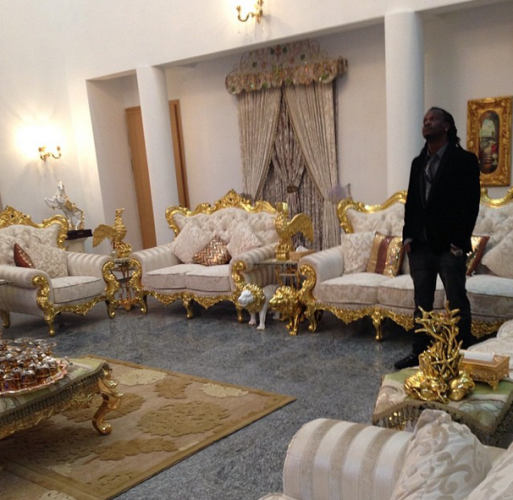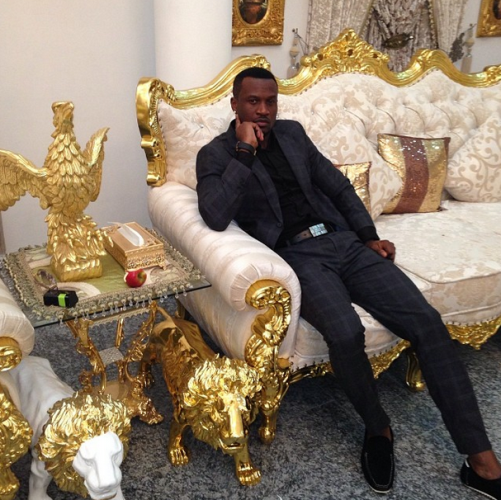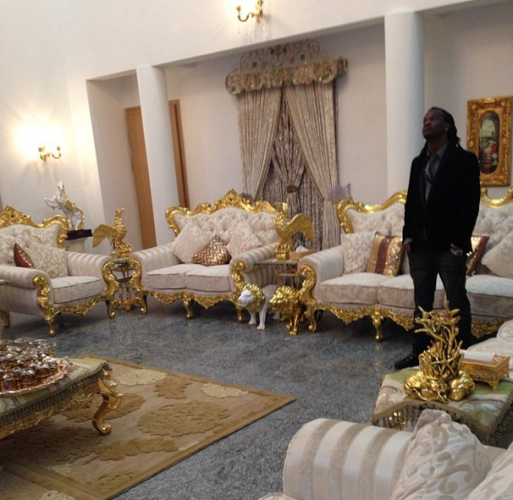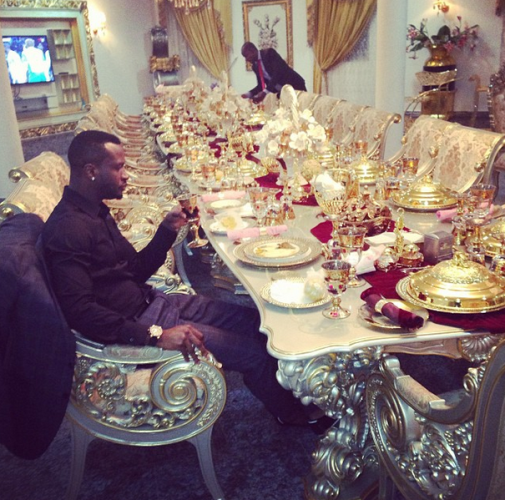 Vanity upon vanity- James Sali
It could be one of the top government officials' residence. I tell you, except if a man be born again, he can't ensure the continuation of this sweet life after his/her sojourn on earth here. Solomon rightly stated that Vanity upon vanity, all amount to vanity. I pray for God's mercies upon us, especially the so called leaders in this country.
Masses are suffering – Isaac Jones.
Sometimes I just wonder why we, Nigerians are rich, yet we live like poor people. Imagine how magnificent the interior of the house is. All in the name of comfort of the top officials without remembering the poor masses. I just hope things get better one day.
It calls for mass revolt against government officials – Segun
Nigerian Money speaking… I am not mad at public office holders for living an affluent lifestyles, but I'm upset that a lot of Nigerians are hungry, jobless and students are out of schools for months while they still find comfort with extravagances.
This kind of property calls for mass revolt against government officials.
It's a shame -Taiwo
Well, that's Naija for you. A place where Government officials live on our collective wealth, yet some people in this same country can't afford complete square meals and basic health care. SHAME!!!
Leave Stella Odua alone; go after thieves –Femi Salawu
See where Nigeria's wealth went…
We either leave Stella Oduah alone or go after all thieves together! But that's childish of P-Square. Why posting the pictures online? So make we dey cry?