Atiku's son pays N1m dowry for ex-gov's daughter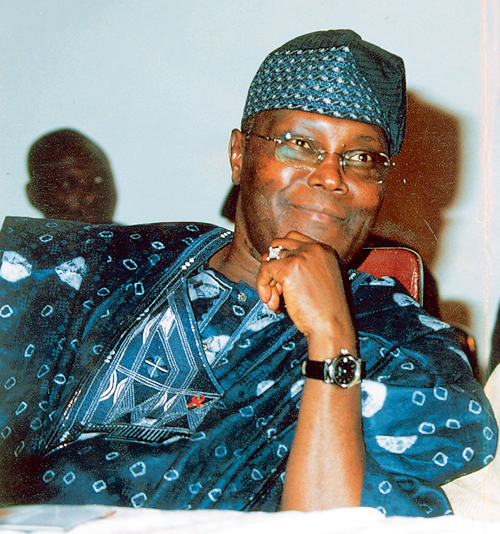 Mohammed Atiku Abubakar, son of Nigeria's former Vice President, Alhaji Atiku Abubakar on Saturday married Malama Badariya, daughter of former Bauchi state Governor, Ahmed Adamu Muazu.
He paid one million Naira and brand new luxury car as bride price for his wife.
Mohammed Atiku Abubakar also broke a record and set a new one in bride price payment. The record is however, a marked contrast to common Fulani tradition to which Ahmed Adamu Mu'azu, a Fulani cultured man is known.
The wedding fathia was held in the exclusive reception hall of the Emir of Bauchi's Palace.
Jigawa State Governor Alhaji Sule Lamido, represented Mohammed, while Mallam Isa Yuguda, Bauchi state Governor, and son-in-law to the late President Umaru Musa Yar'Adua was the wali or representative of Mua'zu's daughter, in accordance with the Islamic rites.
(The Nation)