Chidinma clears the air on her relationship with Soundcity's VJ Adams
After months of silence, Ms Kedike, Chidinma Ekile has finally reacted to the rumour claiming that she is having an affair with Souncity's VJ Adams.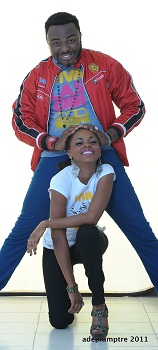 In a recent interview on STV, the fast rising singer denied the romance rumours, stating that she decided to keep mum about it all this while because of the 'hype' the rumour was giving her.
'I'm getting used to such news, it's part of the job, but nothing of such happened between us,'  Chidinma said.