Toyin Aimakhu-Johnson lashes out at the 'Agbaya' trying to tarnish her image, marriage
By Kaymi on December 31, 2013
@dailystarngnews
 When this evening, Nollywood actress Toyin Aimakhu-Johnson, took to Twitter pointing fingers at a senior colleague, for attempting to destroy her peaceful home, many wondered who that could be.
Well, there are indications that she's at war with an unamed dark-complexioned senior female colleague.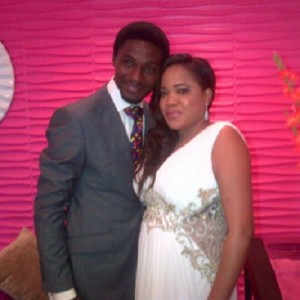 Toyin Aimakhu-Johnson tweeted that "Continue to tarnish my image all in the name of pretence, AGBAYA. I had fun when I was single, I'm married now and will stay in JESUS name. Yes you are dark and ugly, remember your age as well.
"Be walking around all in the name of stardom…GOD always with me. Aunty Agbaya. Yes I took some roles because I was single and love my job, I'm married now and that is another phase. Agbaya continue to dey jump around…you hire people to comment on blogs all because you want people to feel you are good? Do you know how many homes you don break…Aunty agbaya, sidon dey act film"
Copyright © 2013 DailyStar