Iyanya, D'banj rock buscemi leather footwear (PHOTOS)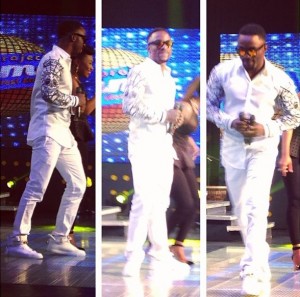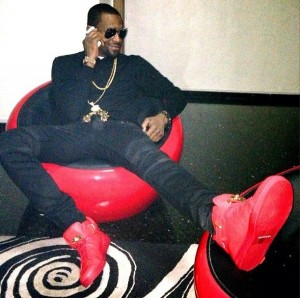 It appears that the latest trend for the guys is the Buscemi sneakers!
Recently, Nigerian music star Iyanya performed at the MTN Project Fame West Africa show in an all white look.He completed the look with a pair of white calfskin sneakers by Jon Buscemi, which features a 18K gold-plated hardware key with leather key fob.
It retails for $785 on Buscemi's official website – that is, N 126,188 (One hundred and twenty-six thousand, one hundred and eighty-eight Naira). Also, earlier this month, Bangalee D'banj also showed-off his own pair of Buscemi.
The Koko Master rocked the red sneakers with a black shirt, black pants, dark shades and gold chains. Rapper 2chainz also rocked his a few days ago…